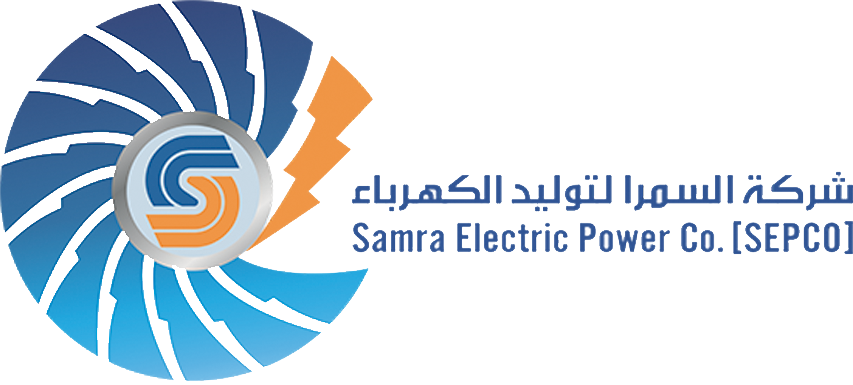 Description of Samra Electric Power Company
Samra Electric Power Company (SEPCO) is a leading energy Company in Jordan that was established by the Government of the Hashemite Kingdom of Jordan pursuant to the provisions of the Companies Act No. 22 of 1997. The company is totally owned by the government, and its headquarter is located in Amman and joined to Jordan CIGRE National Committee (JCNC) at 2007.
The company owns Al-Samra power plant that is located at Zarqa City. It operates through a combined cycle technology. The plant consists of four phases and has a total generation capacity of 1241 MW. The company also manages and operates renewable energy plants owned by the Ministry of Energy and Mineral Resources, which are Ma'an Wind Farm (80 MW), Sheikh Zayed Solar Complex (103 MW)and Azraq Solar Complex (11MW).
Since the company has been established, it contributed considerably to the success of the energy sector of Jordan by delivering exceptional operational and maintenance experiences through its wide range of services. SEPCO's highly qualified and experienced managing and technical personnel are equipped with leading-edge tools and practices in quality, delivering high performance and satisfactory results to the company's stakeholders